Explore our Centres of Clinical Excellence
Family Medicine and Laser Consultant
Dr. Divya Bansal is a family medicine consultant who was trained in the USA at the Philadelphia College of Osteopathic Medicine. She also supervises the clinic's laser department.
Dr. Jeny Ann Joshua is a Specialist Endodontist and Restorative dentist with extensive experience in her field of specialty as well as general dentistry. She has been practicing dentistry since 2010 at various clinics and hospitals. She
is extremely enthusiastic, empathetic, and passionate about providing the best dental care to all of her patients
Consultant Endocrinologist and Laser Specialist
Dr. Laxmi Kant Sharma is a consultant endocrinologist and diabetologist with vast clinical experience. He also supervises the clinic's laser department. He has completed a DM degree in endocrinology from Seth G S Medical College and KEM Hospital, Mumbai and is a Fellow of the American College of Endocrinology.
Dentist – General Dentist
Keeping Your Smile Healthy and Bright – Introducing Our General Dentist! Book Now for a Sparkling Smile!
Orthodontist and Dentofacial Orthopedist
Dr Nikhil Sharma is an avid Orthodontist and Dentofacial Orthopedist with experience in treating numerous cases inclusive of complex orthodontic procedures. He holds a Masters in Dental Surgery from Rajiv Gandhi University of Health Sciences, Bangalore. Dr Sharma has done his lingual orthodontics training with 3M incognito organization.
He is the inventor of Shinelingual Orthodontic Appliance, a CAD-CAM lingual system (Patent-filed) and Shinelign clear aligner system. Dr Sharma has presented papers at international conferences and published many articles in PubMed® Indexed journals.
Dentist- Specialist Prosthodontist
Dr Radhika Kant is a Specialist Prosthodontist with extensive experience in treating simple to complex dental cases. Having completed her BDS degree, she pursued MDS in Prosthodontics from Rajiv Gandhi University of Health Sciences, Bangalore and earned her MDS degree.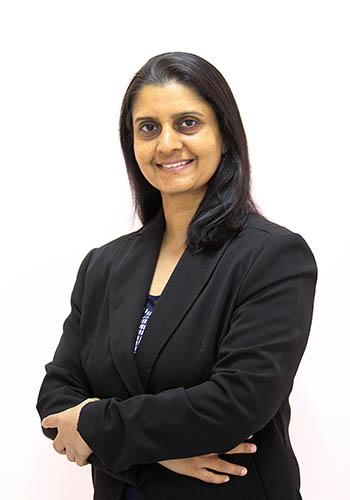 Specialist Gynaecologist & Obstetrician
Dr. Vidula Sharma has over 21 years of experience in the field of obstetrics and gynecology. She is attached to leading hospitals in Sharjah and Dubai for conducting deliveries, caesarian sections, and other operative procedures. She is actively counseling patients and encouraging their participation in treatment decisions.
Physician-Specialist Dermatologist
Introducing our skin expert! Get to know more about Dr. Dhanya Rajkumar, our dermatologist specialist, and discover how she can help you achieve your skincare goals. Book your appointment now!